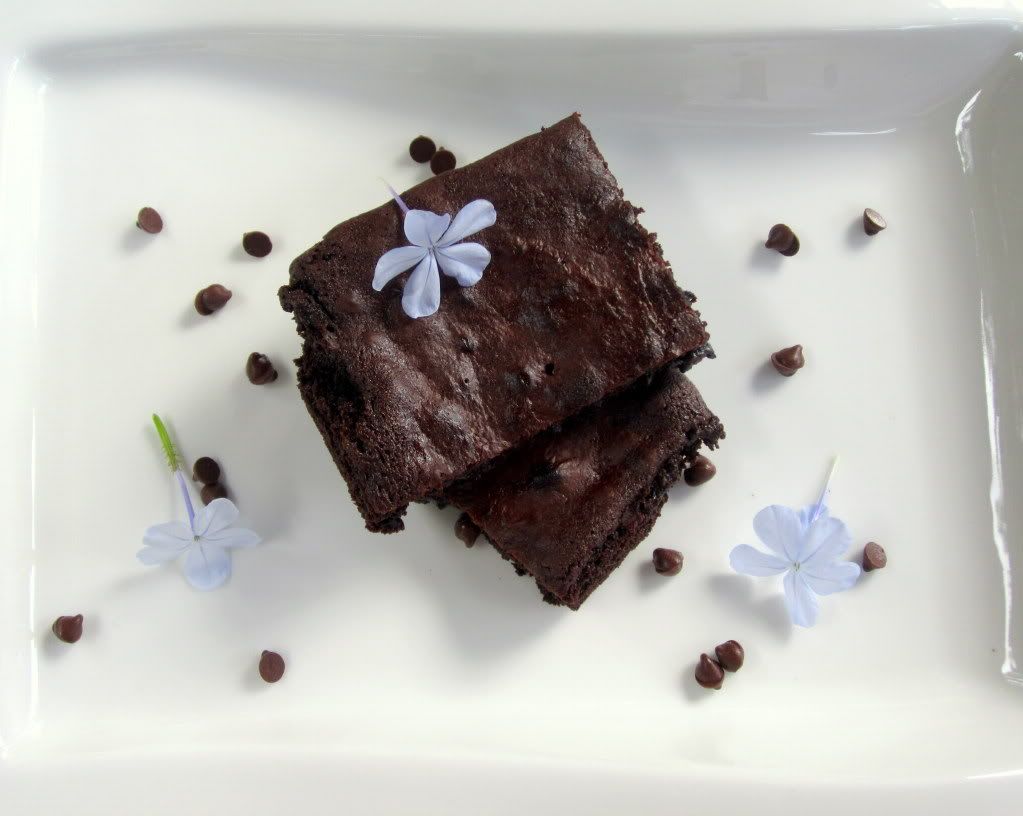 Everyone who bakes has their favourite brownie recipe they turn to whenever the need arises. Whatever other recipe you own, I suggest you throw it out and make this your sacred brownie recipe for the future. Trust me, you won't need another one.
A fudgy, decadent, simple brownie which promises perfection with each bite.
Browned Butter Brownies
Adapted from Bon Appétit
Makes about 16 pieces
Ingredients
140g salted butter
265g caster sugar
90g unsweetened cocoa powder
2 tsp water
¼ teaspoon salt
2 teaspoon vanilla extract
2 eggs
63g plain flour
60g chocolate chips
Method
Pre-heat the oven to 180'degrees and line a square baking pan with baking parchment, leaving an overhang for easy removal.

Place the butter in a pan, and melt over medium heat, stirring occasionally. The butter will start getting foamy, turn brown and smell nutty. Once brown remove from heat immediately. This process should take about 4-7 minutes depending on the heat of the hob.

Add the sugar, cocoa, water, salt and vanilla and stir to combine. Allow the mixture to then cool for about 5 minutes.

Once slightly cooled, add the eggs, one at a time, whisking vigorously after each addition. The more vigorous the whisking, the shinier and thicker the mixture becomes.

Add the flour and continue beating for two minutes. Finally stir in the chocolate chips and ensure it is evenly spread out.

Pour the mixture into the prepared tin and bake for about 25 minutes. The brownie should be gooey initially but will firm up once cooled. Use the parchment overhang for easy removal. Cut into squares.